Webinars
Jinfo's practical and targeted Webinars bring quality professional development to your desktop, as part of a Jinfo Subscription.
Our unique expertise in distance education ensures that these sessions provide you with new tools and knowledge you can apply immediately.
Jinfo's 2021 "State of the Industry" overview covered the most important trends, themes and challenges information teams need to consider, including:The "new normal" business environment, and how to remain agileMarket landscape for information products and services,...
[Focus: Value Chain]
With a complete value chain analysis and the right measurements, you can report how your services and expertise contribute to the outcomes your stakeholders care about. To create an effective report, use the data you defined and captured in your value chain analysis and organise it to tell a...
[Focus: Value Chain]
Measuring your contribution to all links in the value chain means going beyond case studies and usage statistics. You need to determine, collect and analyse the data that points to your contributions to the conditions of business success. The activities in Jinfo articles in our Focus on Value...
[Focus: Value Chain]
Value chain analysis enables you to measure and communicate the impact of information services and expertise - demonstrate your contributions to such business goals as efficiency, innovation and generating revenue. To get started with value chain analysis, view this walkthrough of the first...
[Focus: Value Chain]
Jinfo's Focus on Value Chain is about demonstrating how the information team contributes to the goals of their organisation. The key is to present your work and impact in your stakeholder's context for value: how they measure success. Review the article in Jinfo's article "Your contributions to...
[Focus: Risk Assessment]
Describing use cases is an essential part of your information licensing strategy. Being able to explain not just that clients use a resource, but how it impacts their work is the difference between the right decision is foundational to assessing risk in your content portfolio. See Jinfo's...
[Focus: Risk Assessment]
Effective team management will balance workflow and collaboration, while avoiding individual burnout. Jinfo's article "Risk assessment on information team management" identifies four components for review to confirm that you are managing risks associated with team management. Review the...
[Focus: Risk Assessment]
Jinfo's article, "Risk assessment on information service quality" identifies four facets to analyse to answer the question: how do you maintain high quality service through sudden change and disruption? Review the worksheet, then review this recorded webinar, where our analyst walks through how...
[Research Focus: Remote Teams]
Remote working requires good communication. The tools matter, but do not automatically provide a solution. Communication standards and practices must first be determined and implemented. Through research and our own experience, Jinfo has identified three key components of successful remote...
[Research Focus: Remote Teams]
When organising remote work, many managers want to start by addressing communication channels. But unless department operations are organised to support remote teamwork, communication will always plug a leak rather than fix a problem. In this webinar we will: Outline the four operational...
---
---
What's new at Jinfo?
Jinfo Overview - July 2021
View on YouTube
---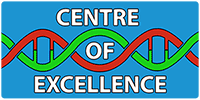 Latest in this Focus: Get started adapting the model to your environment with step-by-step guidance on practical activities for strategic planning. Define your own future where information is a strategic asset to your organisation.
---
What clients say about Centre of Excellence:
"My colleagues and I used your Known Fors activity, and we now have a vision as to who we are going to be. We already achieved ROI... a sincere thanks!" Director of Research and Information Services, international law firm
---
A Jinfo Subscription gets you access to activity-based content to move your projects forward, plus dynamic peer group discussions on meaty topics.
Benefit from our research
Our proven processes, resources and guidance will help your team make the shift from transaction centre to strategic asset.
---
Designed around the most common challenges and pain points for time- and resource-strapped information teams
Optimise your operations
Holistic content portfolio management
Future-proof your information service
Executive-ready communications
---
A tailored overview of our research and active discussion with your Jinfo analyst.
---
Measure your starting point to articulate your strengths and set priorities for future improvements. Assessments gauge risk, capacity, value and more.
---
Read case studies, and start the conversation:
Connect your team with the practical tools, original research and expertise to build and support information strategy in your organisation.
A Jinfo Subscription gives access to all Content (articles, reports, webinars) and Community.