Robin Neidorf
Director of Research and Head of Consulting
Robin heads the Jinfo Research division. Original research is at the heart of Jinfo and underpins all our activities, from editorial content to webinars, consulting and Community sessions. Robin has has been working with Jinfo since 2004 and is responsible for strategic planning, developing proprietary research-based tools, partnerships and alliances, and consulting.
She is proud to be a contributor of a chapter on strategic content portfolio management in "The Emerald Handbook of Modern Information Management".
Prior to joining Jinfo, Robin ran a research and communications consulting business for 10 years. As a consultant, she focused on strategic planning, change management, and using information to make better decisions.
Working with a wide range of organisations in the for-profit and non-profit sector. Robin has developed online communities, publications and distance learning modules for a range of business purposes. She is the author of Teach Beyond Your Reach: An instructor"s guide to developing and running successful distance learning classes, workshops, training sessions and more (second edition, Cyber Age, 2012) and the co-author of E-Merchant: Retail Strategies for e-Commerce (Addison-Wesley, 2001).
Robin can be reached at robin.neidorf@jinfo.com
Articles by Robin Neidorf:
---

2021 budgets, the future of information, and you
Wednesday, 11th November 2020
Budget planning for 2021 will already be a challenging enough process without navigating the impact of the pandemic on your organisation. Jinfo Consulting enables you to meet the demands of preparing a budget by using our expertise to help you link value to your organisation's strategy. Take the opportunity to effectively align your goals and build strategic foresight for success.
---

Research update - contracts, risks, users... it's all about value
Thursday, 5th November 2020
Jinfo's Consulting Pilot on Value Chain is helping its customers negotiate better and manage risk. Find out how we can also help you with strategy and team goals for the coming year.
---

Strengthen your information contract renewals with value chain analysis
Thursday, 29th October 2020
Negotiating information contracts with vendors can be difficult without enough data on the true value derived from a product. Jinfo's Consulting Pilot on Value Chain enables you to define the impact of products on generating revenue, enabling efficiency and managing risk. Take ownership of value and better navigate these negotiations.
---

Research update - counting down 2020, prepping for 2021
Thursday, 22nd October 2020
As we approach the end of a challenging year, now is a good time to evaluate where your information team is and focus on the key areas where you can take positive action in the new year. Find out how Jinfo can help with Consulting, workshops and Community sessions.
---

Research update - transform your toughest contract renewal
Thursday, 8th October 2020
At the end of a challenging year, rely on Jinfo's support by signing up for one of our Community sessions for peer input and advice, along with our research for applying value chain concepts to your licensing conversations.
Reports by Robin Neidorf:
---

Research Focus Insights and Actions "The Information Centre of Excellence - commercial, consultative, collaborative"
Monday, 6th January 2020
The flexible model of an Information Centre of Excellence developed through Jinfo"s research provides a framework for evaluating and improving your st...
---

Alignment with the Information Centre of Excellence model
Thursday, 12th December 2019
Jinfo recently spoke to the heads of seven information services in order to better understand what contributes to an Information Centre of Excellence...
---

Improving success through project piloting
Thursday, 21st November 2019
In a series of articles on project piloting, we look at what it is, why it"s important and how you can successfully implement projects with the use of...
---

Jinfo research on UK legal purchasing preferences and needs 2019
Thursday, 7th November 2019
Jinfo"s research into purchasing trends and preferences in the UK legal market is now in its ninth year and for this year"s survey we aimed for a more...
---

Maturity model on remote teams
Tuesday, 29th October 2019
Jinfo"s maturity model for successful remote teams is based on variables that make it successful including structure, process, transparency and govern...
What's new at Jinfo?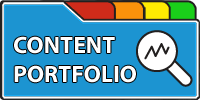 Improve your negotiation position, measure performance of your portfolio of external content, and communicate more effectively with stakeholders.
---
A Jinfo Subscription gets you access to activity-based content to move your projects forward, plus dynamic peer group discussions on meaty topics.