Newsletter No. 571
« Previous Newsletter
---
Newsletter 571

22nd July



One process, three new tangible benefits

We're crossing the finish line with one client who has been working on analysis based on the Focus on Value Chain since January, with an aim to strengthen negotiations for content products.
As she kicks off negotiations for her biggest contracts for 2022 this summer, she is armed with:
The right data reflecting how these products drive value (not just usage) in key parts of the business
Specific examples of where the suppliers are currently falling short of user requirements for value
Real-world use-cases to share with suppliers so that they can truly partner on improved solutions.
Not to mention the significant boost in confidence that comes from knowing your business inside and out.
By pacing the work with Jinfo every few weeks over a period of six months, this client is transforming key relationships on HER organisation's terms of value.
If you've got a 2022 challenge on your mind, it's not too early to analyse the Value Chain and achieve your own transformation. Dig into the steps outlined in the Focus on Value Chain, or fast-track your process with Consulting on Value Chain.
Robin Neidorf
Director of Research



Back to "normal"?

In many parts of the world, businesses are on the pathway towards "normal", though it's far from certain what that will look like. Our clients who are responsible for content portfolio management have asked us what the trends will be for budgets, suppliers and strategy.
If you're facing any of the following, you are not alone:
Pressures to reduce costs
Supplier relationships that take more time and effort to cultivate
New lines of approval for purchasing
Lack of insights that used to come from the conference watercooler and cocktail hour.
We have just announced Community sessions in the coming months to address these issues and more.
View the listings in the Community section of the Focus on Content Portfolio, and click to register.
If you have questions or requests for topics to cover, contact me directly at stephen.phillips@jinfo.com, or use the feedback form on the Jinfo site.
Stephen Phillips
Senior Analyst



Help us think BIGGER

"What's the difference between working through the Focus on Centre of Excellence on your own, rather than working with Jinfo Consulting?"
That's one question posed to us by a new analyst working with Jinfo. One of the primary benefits is this:
"Jinfo pushes you to develop and communicate bigger, bolder aspirations of your value to your organisation."
In a recent Community session where participants shared successes and challenges of evolving to the Centre of Excellence model, one participant summed up our contribution to their process:
"We were able to build the confidence of the team and learn to see ourselves as the 'internal consultants' for information. You pushed us not just to adopt the role but to be enthusiastic about it."
Or, as we reinforced for another client in a workshop session:
"No one else in the organisation is better equipped to manage information strategy than you are."
If you're ready to see yourselves the way Jinfo sees you, start working through one or more of the steps outlined in the Focus. And, if you need an unbiased eye, a cheerleader, and a (gentle) taskmaster, consider Consulting on Centre of Excellence.
Rebecca Brizi
Senior Analyst
Client Tip: Your challenges are our Focus – request assistance
Jinfo Focuses provide you with practical methods to address your challenges. To get assistance (email or phone) on identifying which Focuses and activities are most relevant, complete this request form today.
---


"Completing the activity of mapping our services to the Centre of Excellence model was transformational and very empowering. It enabled me to see the bigger context for what we, as the information experts, do and why it is valuable. This is going to improve the way we present ourselves to executives and shareholders."
Senior Information Analyst, energy industry
More testimonials
About Jinfo
Please forward this email to colleagues and friends, and encourage them to sign up for free. Follow Jinfo on Twitter, Facebook or LinkedIn. Send your feedback, comments and suggestions using our Contact Form, and we'd love it if you could provide a Testimonial.
The Jinfo Newsletter (ISSN 1460-7239) is published by Jinfo Limited. Whilst all reasonable care has been taken to ensure the accuracy of the publication, the publishers cannot accept responsibility for any errors or omissions. Product names used in Jinfo are for identification purposes only, and may be trademarks of their respective owners. Jinfo disclaims any and all rights in those marks. All rights reserved.
Jinfo Limited is registered in England and Wales. Registered Number: 3754481. Registered Office: Lynch Farm, The Lynch, Kensworth, Beds, LU6 3QZ.
Copyright Jinfo Limited 1997-2021
---
« Previous Newsletter
About this Newsletter
Publication Date: 22nd July 2021
Keep up-to-date with the latest from Jinfo Research by email twice-monthly.
Latest: No.571 22nd July
What's new at Jinfo?
Jinfo Overview - July 2021
View on YouTube
---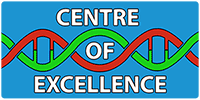 Latest in this Focus: Get started adapting the model to your environment with step-by-step guidance on practical activities for strategic planning. Define your own future where information is a strategic asset to your organisation.
---
What clients say about Centre of Excellence:
"My colleagues and I used your Known Fors activity, and we now have a vision as to who we are going to be. We already achieved ROI... a sincere thanks!" Director of Research and Information Services, international law firm
---
A Jinfo Subscription gets you access to activity-based content to move your projects forward, plus dynamic peer group discussions on meaty topics.