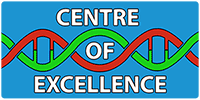 Information needs to be embedded in the DNA of your organisation.
Jinfo's model of the Information Centre of Excellence enables you to create and sustain that depth, even in the face of change.
With Jinfo's Consulting on Centre of Excellence, you will achieve:
A clear, articulated vision of what "excellence" means in your organisation


Gap analysis of your current expertise and services against that vision


Analysis of your characteristic strengths compared with the Centre of Excellence model


A tailored roadmap to guide your journey towards a stronger Centre of Excellence.
Enquire now
Benefits of Jinfo Consulting
Accountability: There's nothing like a deadline to ensure you make time for a well-defined activity
Fine-tuned guidance: During and after your assessment, you'll have discussion, coaching and feedback specific to your needs and environment
Industry-wide perspective: Your analyst brings insights we've gained through all the other information teams we've worked with.
Jinfo's Consulting on Centre of Excellence enhances the resources available in the Focus on Centre of Excellence.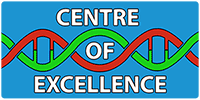 Enquire now

"My colleagues and I used your Known Fors activity, and we now have a vision as to who we are going to be. We already achieved ROI, as the activity was helpful when we unexpectedly had to create a job description and is now as I begin to develop marketing plans and communications – a sincere thanks!"
Enquire
"I'm Rebecca Gebhardt Brizi, Senior analyst for Jinfo.
Contact me to review your priorities for a Centre of Excellence."
Rebecca Gebhardt Brizi
rebecca.brizi@jinfo.com
---
Privacy policy and terms of use
(Opens in a new window)