Topic Series: What You Need to Know Your Customer (Jul-Sep 2014)
Category
Filter the list below:
Blog post
The FreePint Report: Know Your Customer has been published, which marks the end of our recent Topic Series on risk and compliance. Product reviews, Q&As, articles & analysis on subjects from the impact of regulatory change to key vendors in the regulatory space are included in the report.
Webinar
Can You Outsource KYC?
Multiple, starting 28th October - 30th October 2014
"Know Your Customer" is a difficult area for businesses to outsource. Whilst you can outsource the steps, tasks and management of due diligence to a third party, you can't outsource the legal and regulatory responsibility. Regulatory compliance is about eliminating or reducing risk in the...
Report
This collection of FreePint articles on the topic of risk and compliance covers those included in the FreePint Topic Series: What You Need to Know Your Customer (KYC). The articles tackle topics from the changing compliance culture to free resources for managing risk and keeping compliant. A...
Article
FreePint presents an overview of some key vendors in the Know Your Customer (KYC) space. The table identifies key vendor products, briefly describes their key features, notes the geographic scope, singles out any special features of each service and notes what kinds of regulation it addresses, such as KYC, Anti-Money Laundering (AML) and Countering the Financing of Terrorism (CFT).
Article
Chris Porter catches up with some of the latest developments in the Compliance Catalyst service from Bureau van Dijk (BvD) and highlights key changes since FreePint's full review in August 2013. Compliance Catalyst is a workflow application that helps organisations to take an informed, risk-based decision on whether to accept a potential new customer, supplier or other business partner. BvD has made numerous enhancements to the content and functionality of the service, driven by customer feedback.
Blog post
Subscriptions to the risk & compliance databases offered by the "big three" are unaffordable for small organisations or self-employed researchers. Penny Crossland highlights some free resources from a variety of organisations and online sites.
Blog post
Andrew Lucas highlights some of the latest articles in the FreePint Topic Series: What You Need to Know Your Customer (KYC). With the risk of prison for due diligence and KYC failures, we look at how information professionals can help mitigate the risks as well exploring the due diligence process. We also identify some of the best free online resources that you can use for undertaking KYC due diligence.
Article
Penny Crossland highlights some high quality free resources in the risk, regulatory and compliance sphere, presenting some alternatives to the "Big Three".
Article
As the FreePint Topic Series: What You Need to Know Your Customer (KYC) continues, Tim Buckley Owen notes that there are special insights that information professionals can bring to this and other regulatory compliance challenges. Whether it's the Safe Harbor agreement, adverts for financial services generated automatically by search engine results, financial promotions in social media or regulatory authorities' encouragement of financial technology developments like Bitcoins, info pros should be able to offer a uniquely well informed perspective. And that's before you even consider ways of keeping the boss out of jail for not doing their due diligence properly...
What's new at Jinfo?
Jinfo Overview - July 2021
View on YouTube
---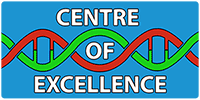 Latest in this Focus: Get started adapting the model to your environment with step-by-step guidance on practical activities for strategic planning. Define your own future where information is a strategic asset to your organisation.
---
What clients say about Centre of Excellence:
"My colleagues and I used your Known Fors activity, and we now have a vision as to who we are going to be. We already achieved ROI... a sincere thanks!" Director of Research and Information Services, international law firm
---
A Jinfo Subscription gets you access to activity-based content to move your projects forward, plus dynamic peer group discussions on meaty topics.