Information strategy
Category
Filter the list below:
Webinar
Scorecards are a compelling concept to support evaluation of products and vendors, communication with stakeholders and licence negotiations. Jinfo has developed a comprehensive guide to the thinking process to follow in order to craft useful – and manageable – scorecards. It...
Article
Scorecards are a useful tool when it comes to content licensing. This article is the first of five that guides you through a series of activities to help you design and create your own scorecards. This first article helps you define your goals and set your priorities.
Community event
If you license external information and data into your organisation, you've likely encountered a wide range of pricing models, supplier requirements and unique use clauses.This Jinfo Community session, part of our Focus on Content Portfolio, provided a forum for us to discuss:Current...
Report
Download the deck and anonymised notes from Jinfo's Community session, "State of the industry, 2021". Topics include:The "new normal" and how it affects your operations (or not)New definitions of value, and how to measure itWhat next-generation product evaluation and...
Blog post
Jinfo's latest Focus will help you develop your strategic content portfolio management skills and get to grips with content licensing and value-driven management.
Webinar
In this webinar, Steve Bynghall presented a clear overview of how to design comprehensive product evaluations. This framework was developed following interviews with Benoit Sollie at Cargill, demonstrating best practice for comparing products against end-user needs.To get the most value from this...
Webinar
Staying on top of current awareness is mission critical for information centres. View this session to dig into our insights on: What are the goals you might have in tracking current awareness How to organise your thinking for setting up a tracking system Which KPIs are most...
Webinar
Jinfo's 2021 "State of the Industry" overview covered the most important trends, themes and challenges information teams need to consider, including:The "new normal" business environment, and how to remain agileMarket landscape for information products and services,...
Community event
The nuances and economic variables affecting information and data licences are unique compared with other procurement categories. What's more, with 2021 looming, everyone anticipates their negotiations to be more challenging than ever.By popular demand, we ran this Community session as our...
Report
Information teams are busier than ever. Meanwhile, business needs and use cases for information products are more complex, and the marketplace changes all the time. This Community session brought together information professionals from a range of industries, Jinfo analysts responsible for...
What's new at Jinfo?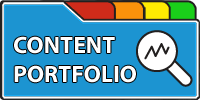 Improve your negotiation position, measure performance of your portfolio of external content, and communicate more effectively with stakeholders.
---
A Jinfo Subscription gets you access to activity-based content to move your projects forward, plus dynamic peer group discussions on meaty topics.