Information strategy
Category
Filter the list below:
Community event
Financial managers build wealth portfolios based on investment philosophies. Your organisation's portfolio of third-party content should also be based on an investment philosophy, which clearly states objectives, strategies, and measures of success.In this session, we'll review and analyse...
Community event
Our popular negotiation role-play returns...This session's scenario: Managing difficult conversations with internal stakeholdersWhat happens when the primary barrier to a successful contract negotiation is with your internal stakeholders rather than your supplier? Following the role-play,...
Webinar
There is an art to concise reporting. It requires you to understand your audience, what they're looking for, and their likely questions, and then provide the clearest responses to their needs. Develop your reporting framework to:Compile effective reports that demonstrate the value of...
Webinar
If you've been working through our series of activities on the Value Chain, you'll be some way towards creating your own set of components of success for your organisation. Before you present your results to stakeholders, you will have to identify the data points that track that...
Webinar
Once you have defined the Value Chain for your organisation and the role information plays in it, it's time to describe how you and your team tangibly contribute to business goals such as efficiency, innovation, and risk management. Document how information products and services...
Webinar
Most information teams know more than they may realise about their users and what they are trying to accomplish. But there is nothing like first-hand information from the people you support. The next activity is to conduct research with your users to test your assumptions about their...
Webinar
To demonstrate value, you have to be able to describe what "value" actually means. This starts with understanding the goals of the organisation, and then making the case for how you contribute to that goal and organisational success. By defining success through the value chain, you...
Article
A practical work plan is essential for turning your vision as a Centre of Excellence into a reality. Previous steps in the Focus on Centre of Excellence walked through analysing and identifying opportunities and gaps in your services, relationships with stakeholders and team characteristics. In the final part of our series, we guide you through the process for implementing a practical work plan.
Webinar
Evolving to an Information Centre of Excellence and committing to the continuous improvement that keeps you relevant and strategic requires a shift in perspective on department operations.Your evolution work plan shouldn't just include how you deliver services and communicate with users and...
Report
For nearly a decade, Jinfo has assisted information teams with designing their own versions of the Jinfo model for an Information Centre of Excellence. Now you have a chance to compare notes, objectives and results with your peers.If you have not yet explored the activities in the Focus on Centre...
What's new at Jinfo?
Jinfo Overview - August 2021
View on YouTube
---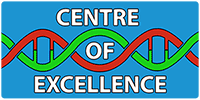 Latest in this Focus: Get started adapting the model to your environment with step-by-step guidance on practical activities for strategic planning. Define your own future where information is a strategic asset to your organisation.
---
What clients say about Centre of Excellence:
"Jinfo's Pillars of Service and Known Fors activities feed our overall mission and vision. Everything we do has to align with these, and if it doesn't, we ask the question, 'Why are we doing this?' We can communicate more effectively what we do and move away from the transactional view. Let me stress... there is a huge return on this work. It allows us to chart our own destiny." Director of Information Services, pharmaceutical industry
---
A Jinfo Subscription gets you access to activity-based content to move your projects forward, plus dynamic peer group discussions on meaty topics.