Newsletter No. 555
« Previous Newsletter
Next Newsletter »
---
Newsletter 555

19th November
---

With a fresh new year on the horizon, it's time to plot your course.
The questions raised in my recent blog post, 2021 budgets, the future of information, and you, offer a worksheet designed to help you do just that.
To complete the worksheet, simply respond Y or N to a series of statements like these:
"Stakeholders tend to think of us as a transaction centre rather than a strategic partner."


"Our approach to licensing external information is more reactive than proactive."


"It's hard for us to get visibility into the workflows of the end-users we support."
Check out the blog and download the worksheet for more prompts to guide your thinking as you consider 2021.
Make Jinfo part of your 2021 budget
For every statement that made you say "yes," Jinfo can help:
We're used to working with information teams with limited time and budget - tell us the problems you're trying to solve, and we'll work with you to design the most cost-effective approach to doing so.
Start with articles and activities to guide you through new ways of thinking and working. Adapt our research to your world with "how-to" Webinars. Then connect with peers who are wrestling with the same challenges in Community sessions.
Before you finalise your next budget, contact us. There's a combination of Jinfo offerings just right for your organisation's priorities and your team's needs.
Robin Neidorf
Director of Research and Head of Consulting
---
Define value to drive value
You can't demonstrate value, let alone improve it, unless you define it. The Jinfo Consulting Workshop, "Holistic content portfolio management", teaches you our unique, research-based approach to tackling this ever-present challenge.
Whether you're concerned about budget cuts or want to make the case for adding resources, this workshop will deliver new tools and frameworks for thinking that really works.
---
---
Subscription Tip: Jinfo models provide practical and strategic frameworks to help you map and drive your information centre. Find them here.
---
Saves time by using our original research and practical resources
Gives you the tools to define, communicate and measure information value
Helps you reinvent your information service through insight into what the best companies do.

---
2021 budgets, the future of information, and you on 11th November
Budget planning for 2021 will already be a challenging enough process without navigating the impact of the pandemic on your organisation. Jinfo Consulting enables you to meet the demands of preparing a budget by using our expertise to help you link value to your organisation's strategy. Take the opportunity to effectively align your goals and build strategic foresight for success.


Research update - contracts, risks, users... it's all about value on 5th November
Jinfo's Consulting Pilot on Value Chain is helping its customers negotiate better and manage risk. Find out how we can also help you with strategy and team goals for the coming year.

---


"We have been struggling to position ourselves, and our expertise together with this Research Focus has put us in a better position to articulate our knowledge and has helped us to plan our next steps forward."
Competitive intelligence manager, manufacturing
More testimonials
About Jinfo
Please forward this email to colleagues and friends, and encourage them to sign up for free. Follow Jinfo on Twitter, Facebook or LinkedIn. Send your feedback, comments and suggestions using our Contact Form, and we'd love it if you could provide a Testimonial.
The Jinfo Newsletter (ISSN 1460-7239) is published by Jinfo Limited. Whilst all reasonable care has been taken to ensure the accuracy of the publication, the publishers cannot accept responsibility for any errors or omissions. Product names used in Jinfo are for identification purposes only, and may be trademarks of their respective owners. Jinfo disclaims any and all rights in those marks. All rights reserved.
Jinfo Limited is registered in England and Wales. Registered Number: 3754481. Registered Office: Lynch Farm, The Lynch, Kensworth, Beds, LU6 3QZ.
Copyright Jinfo Limited 1997-2020
---
« Previous Newsletter
Next Newsletter »
About this Newsletter
Publication Date: 19th November 2020
Keep up-to-date with the latest from Jinfo Research by email twice-monthly.
Latest: No.568 3rd June
What's new at Jinfo?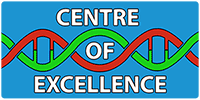 Latest in this Focus: Get started adapting the model to your environment with step-by-step guidance on practical activities for strategic planning. Define your own future where information is a strategic asset to your organisation.
---
What clients say about Centre of Excellence:
"My colleagues and I used your Known Fors activity, and we now have a vision as to who we are going to be. We already achieved ROI... a sincere thanks!" Director of Research and Information Services, international law firm
---
A Jinfo Subscription gets you access to activity-based content to move your projects forward, plus dynamic peer group discussions on meaty topics.