Newsletter No. 600
« Previous Newsletter
Next Newsletter »
---
Newsletter 600

5th January 2023
Happy anniversary Jinfo, née FreePint
I founded Jinfo 25 years ago, as "FreePint", to help information professionals like myself with practical tips to increase their value and visibility.
Today we publish the 600th issue of the twice-monthly newsletter. The readership grew to over 100,000, in both the "buy" and the "sell" sides of the information industry, and the complete archive is available.
Over the years we launched various sub-brands – remember VIP, FUMSI, the FreePint Bar and My Favourite Tipples? These were consolidated into the "FreePint Subscription" (10 years ago), then we changed the name to "Jinfo" (6 years ago).
Over 500 information experts have contributed to Jinfo thus far. I've enjoyed working with some incredible colleagues, including the wonderful Robin Neidorf (18 years), and support team Jody and Yvonne (14 years each). Stephen Phillips joined in 2020, and is extending our network of trusted analysts.
Whilst the value of information and its leaders has risen significantly over the last quarter-century, Jinfo clients still face significant resource constraints whilst maintaining critical services.
You can benefit from Jinfo's latest practical and unique resources:
By subscribing to the newsletter, and being a Jinfo client, you are contributing to the wonderful Jinfo network, and the information industry as a whole.
Although it's no longer a "FreePint" (and your last chance to get 2022 Subscription prices) we do consider you VIPs (valuable information professionals?).
Here's to making the most of the next 25 years.
---
9th February 2023
Jinfo Community
Join this Community session to discuss and explore the role of information leaders in competitive and business intelligence research, the opportunities for Information Leaders to develop or expand their CI capabilities and the challenges of information overload and proactive strategies to enhance CI without overwhelming the wider team.

---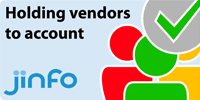 Jinfo Article
Vendor management is one of the most potent ways of demonstrating your value to the wider organisation, yet it is something many clients struggle to implement.
Catch up with our recent Community Session "Holding Vendors to Account" to find out how to build a solid foundation on which to create meaningful service-level agreements and performance targets for your vendors.
---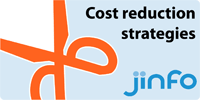 Jinfo Article
Reducing costs as a tactical, "knee-jerk" reaction to unfavourable economic indicators risks significant business disruption and can, in the long run, be an expensive exercise.
As the discussion with our Information Leaders revealed; successful cost reduction strategies involve a complex combination of "Stakeholder engagement", "Demand Management", "Knowing the market" and "Proactive vendor management".
---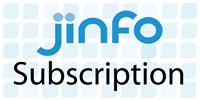 Connect your team with the practical tools, original research and expertise to build and support information strategy in your organisation:
Research-based insights, not available elsewhere
Peer to peer discussion not available elsewhere
A Jinfo Subscription gives your organisation access to Content and Community.

---


"Great conversation today, our strategy group is going to love these new ways to articulate our value."
Information Leader, manufacturing
More testimonials
---
About Jinfo
Please forward this email to colleagues, and encourage them to sign up for free. Follow Jinfo on Twitter, Facebook, LinkedIn and YouTube. Send your feedback, comments and suggestions using our Contact Form, and we'd love it if you could provide a Testimonial.
The Jinfo Newsletter (ISSN 1460-7239) is published by Jinfo Limited. Whilst all reasonable care has been taken to ensure the accuracy of the publication, the publishers cannot accept responsibility for any errors or omissions. Product names used in Jinfo are for identification purposes only, and may be trademarks of their respective owners. Jinfo disclaims any and all rights in those marks. All rights reserved.
Jinfo Limited is registered in England and Wales. Registered Number: 3754481. Registered Office: Lynch Farm, The Lynch, Kensworth, Beds, LU6 3QZ.
Copyright Jinfo Limited 1997-2023
---
« Previous Newsletter
Next Newsletter »
About this Newsletter
Publication Date: 5th January 2023
Keep up-to-date with the latest from Jinfo Research by email twice-monthly.
Latest: No.601 2nd February
What's new at Jinfo?
Building competitive advantage
9th February 2023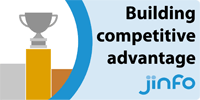 Community dates
---
[New] The Jinfo Subscription is back by popular demand!
---
"Happy anniversary Jinfo, née FreePint"
4th January 2023
25 years, 600 editions, 500 contributors. Jinfo has come a long way, and so has the value of information work. However, information leaders still need to win the war for talent, hold vendors to account, and keep an eye on competitors.
Read on the Blog