Jinfo for information strategy
Jinfo Blog
Wednesday, 12th July 2017
Abstract
Find out how Jinfo's Research Focus on benchmarking information services can help you ensure your department is configured for optimal success.
Item
Optimised information services and strategy can take a lot of different forms, depending on the specific characteristics of your organisation. Jinfo's latest Research Focus, "Benchmark information roles - optimise your structure", is your guide through the variables and evaluating how to make the most of your strengths and opportunities.
Regardless of your particular configuration and resources, however, one truth is consistent:
The most successful information teams are the ones who assume their work and their organisations will look completely different in 36 months.
If you plan your strategy from this basis, it leads you to question every process, every service and every datapoint you track towards success. You feel the urgency of reducing the burden of rote tasks so that you can focus on planning for this emerging future. You stop trying to squeeze strategic planning into a half-day mini-retreat twice a year and make it part of every meeting and every new project.
This orientation towards change can feel daunting at first, but it is also incredibly exciting. Some of the ways we've seen information teams take on this challenge include:
Making the case for increased investment in technology to improve the automation of rote tasks
Shifting towards increased self-service for end users, and getting the required buy-in for mandated training to ensure quality
Placing innovation and future-focused research at the top of every team meeting agenda
Dedicating and documenting an investment of 10% of team resources towards strategic planning.
Your own choices will depend on your structure, the roles that sit within your department versus elsewhere in the business, and current range of customers and services.
If you have a Jinfo Subscription, you can sign in now to download the "Insights and Actions" report for this Research Focus. Then register for upcoming webinars and Community sessions to deepen your investigation and discuss these challenges with your peer group.
If you don't yet have a subscription, request a free copy of this report today... then start your Jinfo subscription, to gain full access to the resources in this Research Focus, and more.
Recent Jinfo Content of particular interest to our customers involved with information strategy:
Articles:
Reports:
Webinars - recordings available to view for anyone with a Jinfo Subscription
Current and upcoming research and events:
The current Research Focus, "Benchmark information roles - optimise your structure", runs from July through September. Get immediate value by requesting a copy of the "Insights & Actions" report, which provides our top insights plus a thematic index to resources. Explore the insights in greater detail with the webinars (Jinfo Subscription required) and Community sessions (Community access required):
Webinars:
Community sessions (online teleconferences):
About this article
Blog post title: Jinfo for information strategy

Related articles:

Related Blog items:
What's new at Jinfo?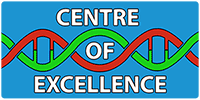 Latest in this Focus: Get started adapting the model to your environment with step-by-step guidance on practical activities for strategic planning. Define your own future where information is a strategic asset to your organisation.
---
What clients say about Centre of Excellence:
"My colleagues and I used your Known Fors activity, and we now have a vision as to who we are going to be. We already achieved ROI... a sincere thanks!" Director of Research and Information Services, international law firm
---
A Jinfo Subscription gets you access to activity-based content to move your projects forward, plus dynamic peer group discussions on meaty topics.
Benefit from our research
Our proven processes, resources and guidance will help your team make the shift from transaction centre to strategic asset.
---
Designed around the most common challenges and pain points for time- and resource-strapped information teams
Optimise your operations
Holistic content portfolio management
Future-proof your information service
Executive-ready communications
---
A tailored overview of our research and active discussion with your Jinfo analyst.
---
Measure your starting point to articulate your strengths and set priorities for future improvements. Assessments gauge risk, capacity, value and more.
---
Read case studies, and start the conversation:
Connect your team with the practical tools, original research and expertise to build and support information strategy in your organisation.
A Jinfo Subscription gives access to all Content (articles, reports, webinars) and Community.