Newsletter No. 545
« Previous Newsletter
Next Newsletter »
---
Newsletter 545

25th June
---
Although it's never easy to manage risks, it's easier when you have control over most of the relevant variables.
When it comes to information licensing, we rarely have control of most - or even many - of the variables.
I'm looking forward to facilitating the discussion in July's Community session, Risk assessment for information licensing - more important than ever.
If you have a Jinfo Subscription, you are invited to register for the session, taking place on Tuesday, 7th July at 4pm, UK time.
You can best prepare for the session by working through the activity you'll find in our article, Risk assessment on information licensing - even if you don't have time to complete the included worksheet, reviewing the framework and questions in this activity will spark your thinking about how to organise your approach to upcoming renewals and budget planning.
Conference season... NOT
We're all missing some of our favourite in-person industry events this spring and we don't know when travel options will open up again.
In the meantime, count on Jinfo's years of experience with our remote events:
Community sessions facilitate peer group discussions, and you can review the deck-with-notes (anonymised) of past sessions as reports


Webinars provide practical guidance on how to make progress with thorny challenges like risk assessments, and recordings are available.
Regardless of what's happening in the business world, Jinfo has your back for practical, research-based resources to support information licensing and running your information service.
Your Jinfo Subscription? That's good risk management.
Robin Neidorf
Director of Research and Head of Consulting
---
Don't start to plan 2021 in the dark:
Get an Assessment with JInfo Consulting
We're in uncertain times. A Jinfo Consulting Assessment gives you a clear-eyed, unbiased view of your strengths and weaknesses in value, service optimisation, risk, stakeholder engagement and more. Kick off your planning season with fresh perspective and research-based knowledge.
More information and enquire »
---
Our latest research-based, practical resources support the following roles:
---
Subscription Tip: Don't re-invent the wheel - use Jinfo models

Jinfo models are reports that provide frameworks for thinking about and working on common challenges information teams face. Latest models:

Find the Jinfo model for your challenge today.
---

Our current Focus is "Remote Teams"
Newly remote? Jinfo's Focus on Remote Teams curates for you our research-based resources to enable your team to work just as effectively - or even more so. Get started on Focus page now.
---
Saves time by using our original research and practical resources
Gives you the tools to define, communicate and measure information value
Helps you reinvent your information service through insight into what the best companies do.

---
Research update - Think about - and act on - information risk assessment on 11th June
Taking time to think and exchange ideas about the challenges of business information is an important way to support your organisation so why not sign up for Jinfo's next Community session and give yourself this valuable time to think.


Survey results: Challenges, pressures and opportunities for corporate information centres on 9th June
Our recent survey on the challenges, pressures and opportunities for information centres explored with participants the pressures relating to the visibility and value of their services, how they are juggling budgets and managing the licensing arena, particularly in the context of open access, and still keeping up with other changes in technology. Our report "Jinfo survey - challenges facing information teams" summarises the detailed feedback and the analysis of the responses.

---


"We adjusted our communications strategy after working with Jinfo, and it shows in our social media metrics. Both our number of followers and our amount of post interaction has increased, indicating higher levels of engagement with our content."
Manager of information service, consumer goods
More testimonials
About Jinfo
Please forward this email to colleagues and friends, and encourage them to sign up for free. Follow Jinfo on Twitter, Facebook or LinkedIn. Send your feedback, comments and suggestions using our Contact Form, and we'd love it if you could provide a Testimonial.
The Jinfo Newsletter (ISSN 1460-7239) is published by Jinfo Limited. Whilst all reasonable care has been taken to ensure the accuracy of the publication, the publishers cannot accept responsibility for any errors or omissions. Product names used in Jinfo are for identification purposes only, and may be trademarks of their respective owners. Jinfo disclaims any and all rights in those marks. All rights reserved.
Jinfo Limited is registered in England and Wales. Registered Number: 3754481. Registered Office: Lynch Farm, The Lynch, Kensworth, Beds, LU6 3QZ.
Copyright Jinfo Limited 1997-2020
---
« Previous Newsletter
Next Newsletter »
About this Newsletter
Publication Date: 24th June 2020
Keep up-to-date with the latest from Jinfo Research by email twice-monthly.
Latest: No.568 3rd June
What's new at Jinfo?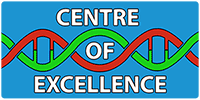 Latest in this Focus: Get started adapting the model to your environment with step-by-step guidance on practical activities for strategic planning. Define your own future where information is a strategic asset to your organisation.
---
What clients say about Centre of Excellence:
"My colleagues and I used your Known Fors activity, and we now have a vision as to who we are going to be. We already achieved ROI... a sincere thanks!" Director of Research and Information Services, international law firm
---
A Jinfo Subscription gets you access to activity-based content to move your projects forward, plus dynamic peer group discussions on meaty topics.