Newsletter No. 566
« Previous Newsletter
Next Newsletter »
---
Newsletter 566

6th May
---
Imagine having a content portfolio management tool that enables you to solve three critical problems:
Strengthen contract negotiations
Improve stakeholder communications and engagement on information value
Translate complex data and user feedback into clear summaries of value.
What's that worth to your organisation?
Content licensing teams are excited about how valuable our new "Scorecard" methodology is to them.
Join their ranks by visiting the Scorecards landing page, where you'll find:
We developed the Scorecard methodology with some of the best content licensing teams out there, from the one-man band up to the most sophisticated specialised procurement groups.
Jinfo Consulting on Content Portfolio could give your team the structure and accountability to ensure your scorecards are ready for your strategic portfolio reviews.
Robin Neidorf
Director of Research and Head of Consulting
---
Enhance your Focus
Supercharge your strategy by combining the research in Jinfo's:
---
What's New at Jinfo
---
Subscription Tip: Use recorded Webinars for a clear walkthrough of activities in Jinfo Articles. Now available to support your development of Scorecards:
---


"The opportunity to talk through [an upcoming renewal] with a neutral party helped reset my perspective on a challenging negotiation. It reminded me that I have control, and I do not have to comply with what a supplier has asked of me when I have good reasons for not doing so. It helped me define my key concerns – being able to pinpoint exactly what I need to focus on in negotiations and where I need to start gathering evidence. Most of all, it helped my confidence in dealing with the vendor."
Resource Manager for Strategic Insights, international accounting firm
More testimonials
About Jinfo
Please forward this email to colleagues and friends, and encourage them to sign up for free. Follow Jinfo on Twitter, Facebook or LinkedIn. Send your feedback, comments and suggestions using our Contact Form, and we'd love it if you could provide a Testimonial.
The Jinfo Newsletter (ISSN 1460-7239) is published by Jinfo Limited. Whilst all reasonable care has been taken to ensure the accuracy of the publication, the publishers cannot accept responsibility for any errors or omissions. Product names used in Jinfo are for identification purposes only, and may be trademarks of their respective owners. Jinfo disclaims any and all rights in those marks. All rights reserved.
Jinfo Limited is registered in England and Wales. Registered Number: 3754481. Registered Office: Lynch Farm, The Lynch, Kensworth, Beds, LU6 3QZ.
Copyright Jinfo Limited 1997-2021
---
« Previous Newsletter
Next Newsletter »
About this Newsletter
Publication Date: 6th May 2021
Keep up-to-date with the latest from Jinfo Research by email twice-monthly.
Latest: No.568 3rd June
What's new at Jinfo?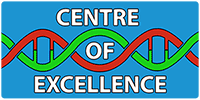 Latest in this Focus: Get started adapting the model to your environment with step-by-step guidance on practical activities for strategic planning. Define your own future where information is a strategic asset to your organisation.
---
What clients say about Centre of Excellence:
"My colleagues and I used your Known Fors activity, and we now have a vision as to who we are going to be. We already achieved ROI... a sincere thanks!" Director of Research and Information Services, international law firm
---
A Jinfo Subscription gets you access to activity-based content to move your projects forward, plus dynamic peer group discussions on meaty topics.