Jinfo for Professional Services
Jinfo Blog
Wednesday, 30th March 2016
By Jan Sykes
Abstract
After investigating how organisations actually consume information, including general and business news and commodity-type information about people and companies, it is time for information experts in professional services firms to reconsider their strategy for serving the best mix of information to communities of users.
Item
Jinfo's research topics in the last half of 2015, "All About Usage" and "News, and Other Commodities", set the stage for the current Research Focus, "Strategic Alignment of IS and IT", to be followed soon by "Source Expertise - What It Means in a Google World".
A DIY solution is what may be required to deliver the optimum mix of information.
Specialised sources within the broad collection of aggregated databases, niche content services licensed directly and free web resources can potentially be mashed together to meet very focused business needs. Armed with an understanding of usage data and patterns - for both licensed and free resources - you can curate a custom collection to enhance the productivity of your multiple user communities.
However, that DIY solution is likely to require support from your IT department: new platforms, new means of access, security reviews, and new ways of integrating the content at the desktop or via mobile devices. Given all the moving parts, a clean, straightforward user experience ultimately rests on complex technology.
Jinfo's research into the alignment of IS and IT uncovers helpful insights about why the relationship between these two departments which both possess information expertise is not always smooth. To overcome misunderstandings and ensure that both departments are working effectively together to deliver the best information, we share some of Jinfo's tips.
Take Action
Make a genuine effort to better understand how the IT department functions, including roles and priorities
Establish a common language. IS and IT use the same words (e.g. library, tools) to mean different things
Be sensitive to the way that requests are made of IT. Demands for "fixes" may provoke a defensive response, especially if what seems simple on the surface is actually a difficult programming task
Leverage IS expertise in vetting and selecting sources
Assume that both departments are working in the best interests of the organisation and when working together add greater value than when working at cross purposes.
Check out the most recent Jinfo resources of particular relevance to professional services firms - use the reference list of recent content below to jump to articles.
If you have a Jinfo Subscription, you have access to all our Content. Click any link below to sign in to view, save or share any item, register for webinars, and download reports. If not, or if you're not sure, click here to find out more about a Jinfo Subscription.
Our Content is the broad platform through which we publish research-based insights. Community provides the environment to discuss them with peers. Consulting tailors the insight to your needs. Find the right Jinfo Subscription level to meet your needs.
Recent Subscription Content of particular interest to our customers in professional services firms:
Articles
Reports
Webinars - upcoming
Webinars - recordings available to view for anyone with a Jinfo Subscription
About this article
Blog post title: Jinfo for Professional Services

Related Blog items:
What's new at Jinfo?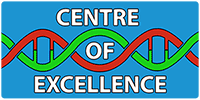 Latest in this Focus: Get started adapting the model to your environment with step-by-step guidance on practical activities for strategic planning. Define your own future where information is a strategic asset to your organisation.
---
What clients say about Centre of Excellence:
"My colleagues and I used your Known Fors activity, and we now have a vision as to who we are going to be. We already achieved ROI... a sincere thanks!" Director of Research and Information Services, international law firm
---
A Jinfo Subscription gets you access to activity-based content to move your projects forward, plus dynamic peer group discussions on meaty topics.
Benefit from our research
Our proven processes, resources and guidance will help your team make the shift from transaction centre to strategic asset.
---
Designed around the most common challenges and pain points for time- and resource-strapped information teams
Optimise your operations
Holistic content portfolio management
Future-proof your information service
Executive-ready communications
---
A tailored overview of our research and active discussion with your Jinfo analyst.
---
Measure your starting point to articulate your strengths and set priorities for future improvements. Assessments gauge risk, capacity, value and more.
---
Read case studies, and start the conversation:
Connect your team with the practical tools, original research and expertise to build and support information strategy in your organisation.
A Jinfo Subscription gives access to all Content (articles, reports, webinars) and Community.