Focus on Value Chain
Category
Filter the list below:
Blog post
The challenge of connecting information to business goals like efficiency, innovation and generating revenue is top of mind for most information teams. Use Jinfo's framework of analysing value chains to demonstrate ROI, connect information with business outcomes, and develop metrics-based dialogue with stakeholders in terms they understand.
Webinar
Jinfo's Focus on Value Chain is about demonstrating how the information team contributes to the goals of their organisation. The key is to present your work and impact in your stakeholder's context for value: how they measure success. Review the article in Jinfo's article "Your contributions to...
Article
This article looks at how to compile effective reports to demonstrate the value of information expertise and products and show stakeholders that an investment of resources in this area is beneficial to the business overall. It also includes a practical worksheet to help you develop your reporting framework.
Note: This article is part of the Focus on Value Chain.
Article
If you've been working through the activities in our recent series of articles on the value chain, you'll no doubt be some way towards creating your own set of components of success for your organisation, covering innovation, risk management and revenue. This article guides you in the next steps on this journey by helping you define and use your datapoints to optimise your workflow.
Note: This article is part of the Focus on Value Chain.
Article
In this article, we take a closer look at the value chain and how you can further business goals such as efficiency, innovation, and risk management. Find out how you can document information products and services to enhance the value of information.
Note: This article is part of the Focus on Value Chain.
Article
Whilst many information teams are already aware of the information needs of their users and its value, there's always room for improvement. The activity outlined in this article will help you reassess your assumptions about the components of success, whether for efficiency, innovation or risk management and help you better understand the value chain.
Note: This article is part of the Focus on Value Chain.
Article
To demonstrate the value of your information strategy, you need to be specific about your goals. This article looks at how you can do this using Jinfo's value chain and covers the examples of efficiency, innovation, risk management and transparency, amongst others.
Note: This article is part of the Focus on Value Chain.
Report
As part of Jinfo's Research Focus, "Benchmark information services - progressing towards transformation", we look at how the information team adds value to the business in six different areas, from growing revenue to smarter decisions. In each area we identify the steps you take in the value...
Article
We know that information expertise is a prerequisite when it comes to helping us make smarter decisions but being able to evidence this and measure its impact over time can be problematic. What we can do is try and document the characteristics of the environment in which this goal is achieved and how information services contribute to creating those characteristics, this article looks at how we can set about doing this.
Article
Although information teams have long known that their services are essential to creating transparent business operations, it is difficult to demonstrate those contributions through metrics. Breaking down what it means to be "transparent", and then documenting your contributions to those smaller elements goes a long way towards making your value more visible and quantifiable, Robin Neidorf explains how to achieve this.
What's new at Jinfo?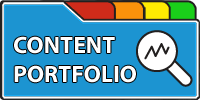 Improve your negotiation position, measure performance of your portfolio of external content, and communicate more effectively with stakeholders.
---
A Jinfo Subscription gets you access to activity-based content to move your projects forward, plus dynamic peer group discussions on meaty topics.